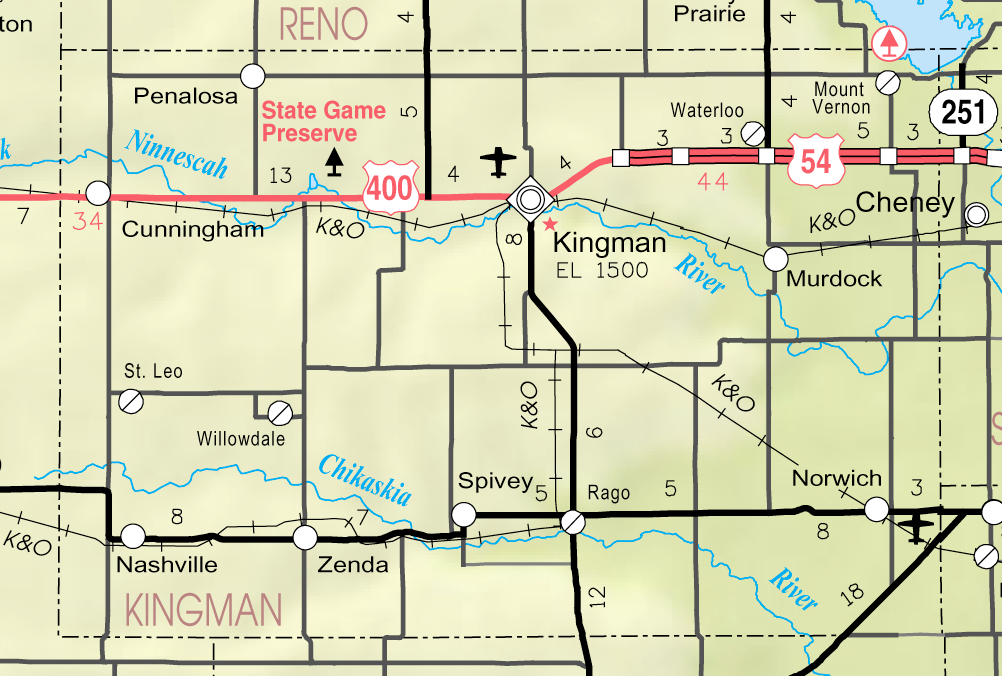 Kingman County is located within the I-35 corridor and lies just west of metropolitan Wichita. Access to Dwight D Eisenhower National Airport is a 30-minute commute, and there are 313,073 workers within a 45-mile radius of the county seat of Kingman. US Highway 54/400 runs through the heart of the county and Kingman, its largest city. State highways 11 and 14 also intersect in Kingman and State Highway 42 travels through the southern part of the county. The county is served by the K&O rail line. Municipal airports are located in Kingman and Norwich.
Kingman County is a predominantly rural community with a diverse economy that features manufacturing, healthcare, agriculture, and oil & gas. The County encompasses 864 square miles of rolling prairie and farmland. It includes the Byron Walker Game Preserve and Public Hunting Area in the west and Cheney Lake Reservoir in the east. The Chikaskia and Ninnescah rivers run through the county west to east.
REAL ESTATE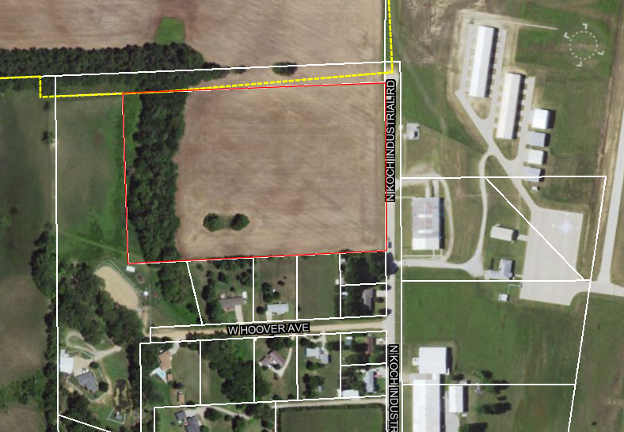 Kingman County Economic Development is happy to be a resource for site location within the county.
Kingman Airport Industrial Park is a 15 acre, shovel-ready site located in the City of Kingman and within a mile from US Highway 54/400.
INCENTIVES & RESOURCES
Kingman County and the municipalities located within have set up incentives for businesses located in or locating to the area. Additional incentives may be available upon request. Informal incentives often include permit fee waivers and utility credits.
NEIGHBORHOOD REVITALIZATION PLAN
The Kingman County Neighborhood Revitalization Plan is intended to promote the revitalization and development of Kingman County by stimulating new construction and the rehabilitation, conservation, or redevelopment by offering certain incentives including rebates of property taxes in accordance with the Plan.
Click here for the Application
KINGMAN COUNTY FAÇADE PROGRAM
Kingman County and the cities of Cunningham, Kingman, and Norwich have established a Façade Program to enhance the character and encourage investment by improving storefronts of our business corridors. Grant applications are accepted until funds are exhausted. Approval is based on economic and/or visual impact. Approval is required before work begins. Applicants must be current on all property taxes. Renters may apply with the owner's permission. This is a reimbursement grant and funds will be dispersed upon completion of the project.
Click here for Application & Description
FEDERAL
Kansas Corporation Commission- State and Federal Energy Programs
Community Development Block Grants
STATE